We really appreciate you visiting our online ministry. We realize that visiting a new place of worship can be intimidating, especially when you are not sure what to expect. You may have questions like:
Will they welcome me as I am and embrace me for who I am?
What kind of music will they sing and will it fit my preferred music style?
Will the sermon connect with me and be relevant in my life today?
Is there a worship space for the children?
What is the preferred dress attire?
Our goal at PowerShift Worship Center is to create an intense and passionate worship experience that will allow individuals to experience God in the most meaningful way.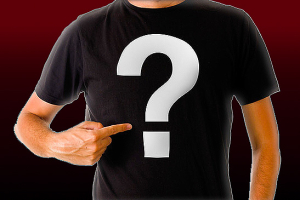 PowerShift Worship Center is a small, yet growing family-oriented congregation. If you have read our vision statement, you know we are striving to become a multi-ethnic congregation that welcome and serve all people with love and without judgment. We value God and people. We have a strong desire to turn the walls that divide us into tables that unite us.
Our music is a contemporary style of praise and worship.  Our Praise Team, "Adoration" leads the congregation in worship. Everyone is welcome and encouraged to join us in worshipping God.
We encourage a free-spirit worship environment. You may experience people waving praise & worship flags, dancing, lifting their hands in praise and/or kneeling before God, making joyful noises or simply sitting in silence and taking it all in.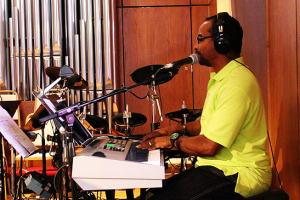 We are in the process of establishing a safe, loving, and fun learning environment for our children to allow parents and/or guardians the opportunity to have a meaningful experience during worship service.
Our children and youth leaders are required to have criminal background checks and attend the Safe Sanctuary and Child Protection Policy training. We are committed to developing a healthy and safe ministry for our children and youth.
We celebrate communion every week. You are invited to share in the Lord's Supper (eating bread and drinking grape juice) as a reminder of God's love for us.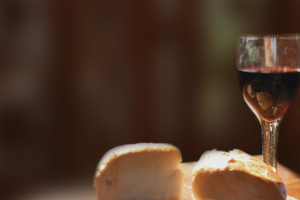 The Sharing of Monetary Gifts (Offering)
No pressure applied!
Yes, we need money to support and grow the ministry; yet we will not pressure our guests to give. "Jesus loves a cheerful giver," so we want you to give with joy and not grudgingly. If you choose to support the ministry financially we are grateful, if not, we are equally grateful for your presence and prayers.
Our worship time is at 1:00PM on Sundays.
When the PowerShift Worship Center ministry started, we did not want to be a part of the segregated and traditional worship time of 
11:00 A.M
. Also, we wanted to give people who complained about early worship times on Sundays the opportunity to sleep late and rest and still engage in corporate worship and have a sense of belonging to the Body of Christ.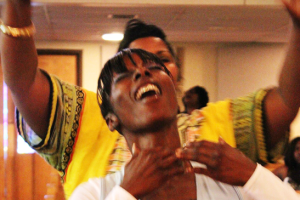 We are blessed to share worship space with our partner ministry, Raytown Christian Church.
Sharing worship space allows us to focus on establishing a meaningful and sustainable ministry as a new church plant and build relationships with two different yet the same congregations.
Come worship with us at 6108 Blue Ridge Blvd., Raytown MO (across from Raytown High School, and next to Phillips 66 Gas Station).